Parmesan Portabella-Bacon Burger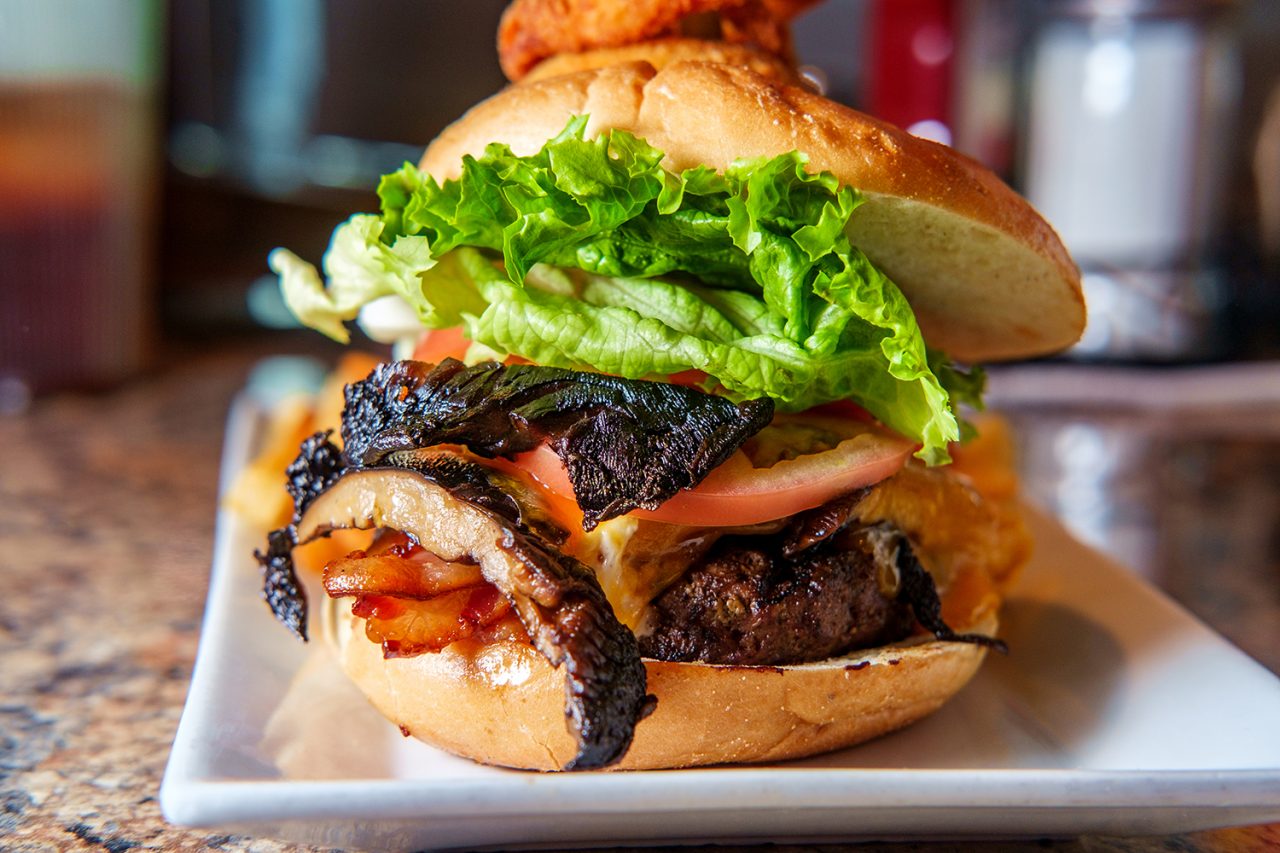 Topped with crispy bacon, hearty portabella mushroom, and savoury parmesan sauce, this mouthwatering burger dazzles customers with its winning combination of luscious flavours.
Ingredients:
LouAna Liquid Butter Alternative - 15

ml

Sauce Craft® Ketchup - 30

ml

Brioche bun - 1

each

Roma tomatoes, sliced - 3

each

Bacon, cooked - 1-1 .5

slice

Parmesan cheese, grated - 2

tbs.

Lettuce, butter leaf - 1

leaf

Mushroom portobello, cap, 11 cm - 1

each
Preparation:
Grill the mushroom cap on the broiler until the cap is tender and cooked through.

Place the LouAna Liquid Butter Alternative on the flat top grill to toast the brioche bun until golden brown.

Place the cooked mushroom cap on the bottom bun and bacon slices on top and sprinkle the parmesan cheese and add the ketchup on top of the bacon.

On the top bun place the butter leaf lettuce and tomato slices.