Fire Roasted Veggie Wrap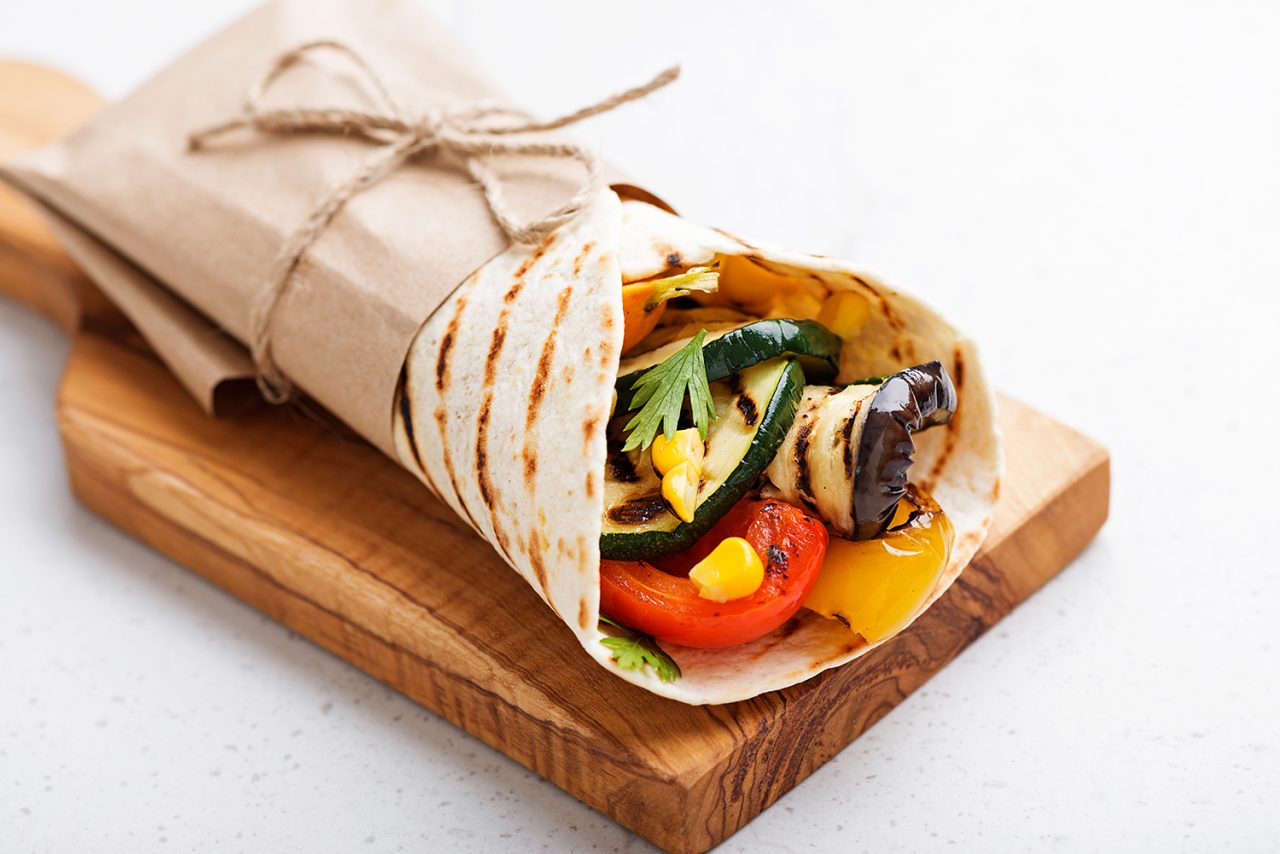 Filled with a varied assortment of roasted veggies, this simple and delightful wrap helps you put more excitement into your menu.
Ingredients:
Sauce Craft® Cayenne Pepper Sauce - 1 Litre -

Italian Dressing - 1 Litre -

Roasted pepper hummus, prepared - 1.3

kg

Mesclun Mix - 1

kg

Roasted vegetables, assorted - 2.5

kg

Jack cheese, shredded - 700 g -

Tortilla wrap - 24

each
Preparation:
On the tortilla wrap spread the red pepper hummus over the surface evenly.
Layer the lettuces, jack cheese and roasted vegetables over the hummus.

Drizzle the Italian dressing over the entire roasted vegetable.

Roll the sandwich tightly and cut the cylinder on a bias and place it on the serving plate on top in an "X" fashion to expose the inside of the sandwich.