Blackberry Pizza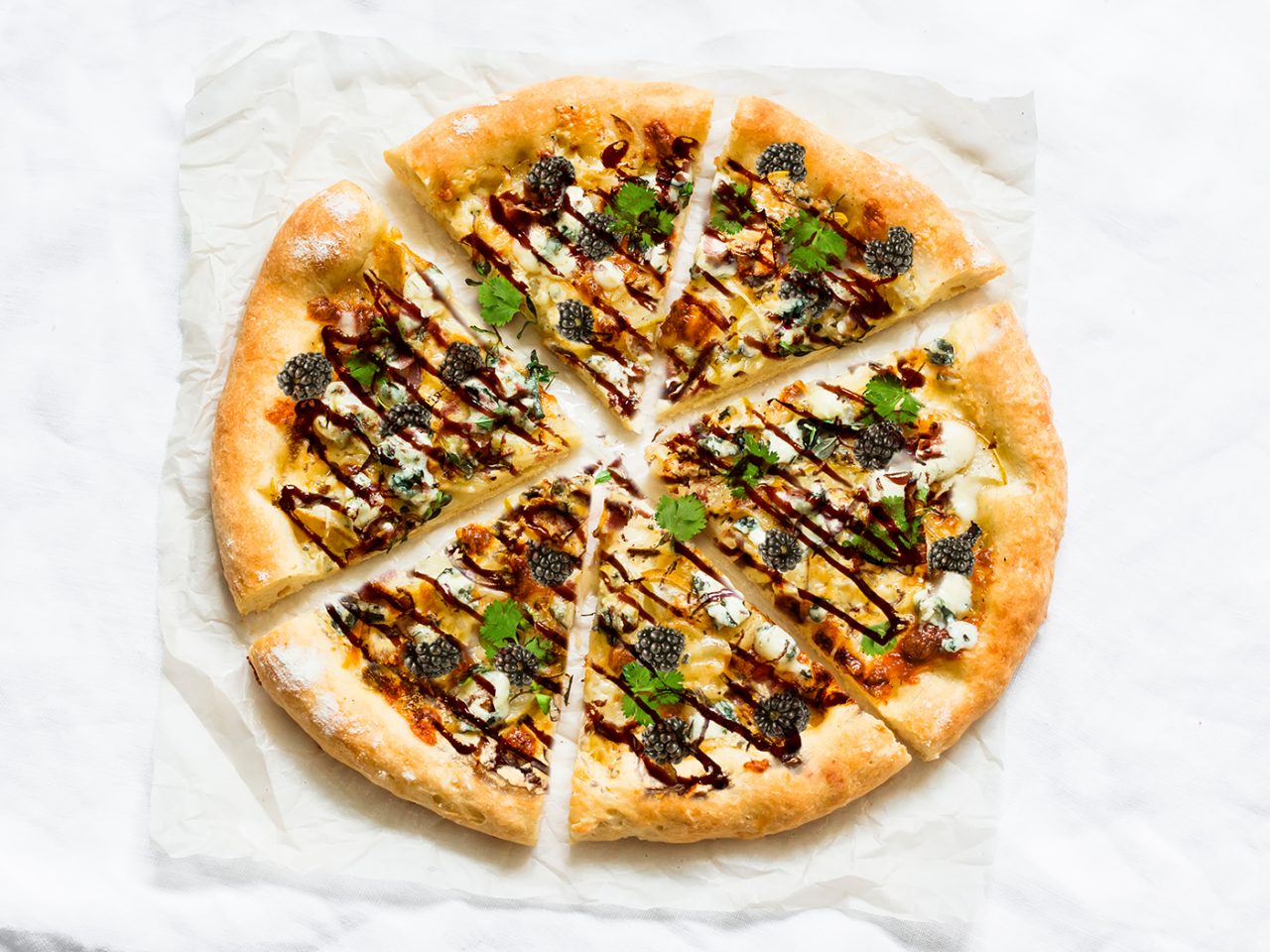 This artisan pizza appeals to the most sophisticated of palettes. With this pizza on the menu, you can add your place to the list of must-visit destinations for pizza connoisseurs.
Ingredients:
LouAna Liquid Butter Alternative - 30

ml

Sauce Craft Ginger Garlic Stir Fry sauce - 60

ml

Pizza Dough, 22cm - 1

Salt and pepper mix - As needed

Caramelized onions, prepared - .25

Cup

Blue Cheese, crumbles - .5

Cup

Blackberries, sliced in half - .5

Cup

Cilantro leaves - 1

tbs.
Preparation:
Season pizza dough with olive oil, salt, and pepper.

Gently grill pizza on the grill to achieve grill marks.

Top pizza with caramelized onions, cheese and cook until crust is a crispy golden brown.

Garnish with fresh blackberries and cilantro.

Drizzle with Sauce Craft ginger garlic sauce, cut into 8 wedges put on a plate, and serve.